UFO Sighting 2011 in Pennsylvania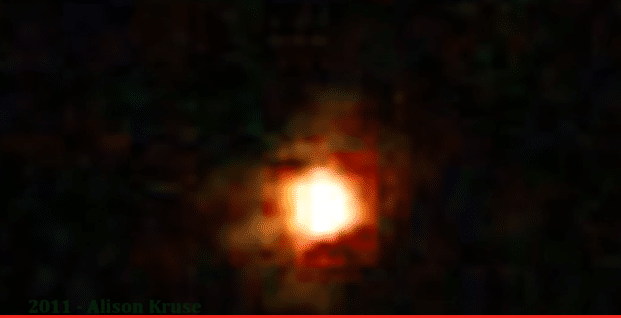 A UFO sighting was recently reported by one of our readers, Paul from Pennsylvania. He spotted a UFO in Sarver, Pennsylvania on May 4, 2011 and describes the UFO as silver in color. It apparently streaked across the horizon from one end to the next. Sarver is about 30 miles northeast of Pittsburgh, which is the area of the only other recent UFO sighting we are aware of that occurred in Pennsylvania this year.
A witness actually captured video of two UFO orbs in the night sky of Pittsburgh on April 21, 2011. Their appearance was fiery red orbs, hovering in the air, dimming and brightening in color as the moved in the sky. Some who have viewed the video state that the area being filmed is in the flight path for the local airport so obviously the truth as to whether either Pennsylvania UFO sighting is valid is still to be determined. You can find the UFO video of the Pittsburgh sighting below:
Did anyone in the area spot anything usual or interesting in the evening sky in Pennsylvania on May 4th? We invite you to respond with your comments or observations below. Remember if you experience any UFO sightings or have an alien abduction encounter, be sure to report your stories to us on our home page. We will gladly publish your experience on the site as well. Any hoax or obscenity will be removed and your IP blocked so please only submit legitimate encounters. Thank you.
Reader's UFO Sighting Report
Date & Time of UFO Sighting:  May 4, 2011
Place of UFO Sighting: Sarver, PA
Details of UFO Sighting: I saw it I almost fainted. It went across horizon to horizon in 2 seconds. It  was the most amazing thing I ever seen. Aliens are real. It was a silver color. It just is too great to comprehend this kind of encounter.