UFO Overtakes Virgin Atlantic Plane Leaving JFK! LookNowTV UFO Video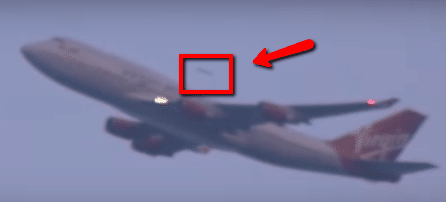 UFO video footage shared by LookNowTV catches what appears to be a UFO overtaking a Virgin Atlantic Plane as it leaves JFK Airport in New York City.
The strange flying phenomena speeds past the plane and seems to rest just above it. The cameraman caught the object just a few minutes after take-off.
Rick at LookNow TV shares his view about the unidentified flying object in his video below:
What do you think about the object in the video? Let everyone know in the comments below!