Latest UFO Sighting Oslo Norway Bomb Explosion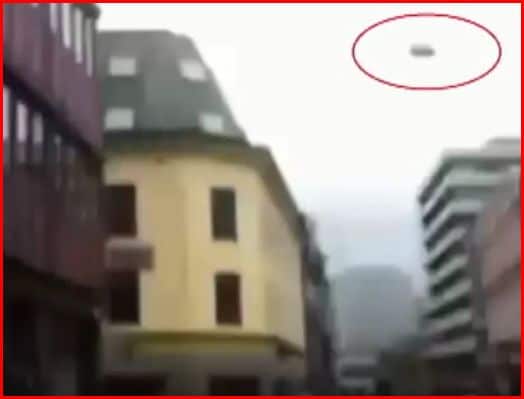 When I first viewed the television footage of the Oslo, Norway bomb explosion yesterday, I immediately noticed what appeared to be an unidentified flying object or UFO sighting right there in plain view for the whole world to see.
With so many tragically killed in this madman's attack, it didn't seem like the time to bring out or sensationalize what certainly appeared to be a UFO or some mystery object floating in the skies of Norway's capital.
In fact, I lived in the country of Norway for a while as a teenager in a beautiful city called Stavanger, and the attack sort of hit me in a way that I least expected after not living there for so long. I have fond memories as a girl of the sea breeze in the farmer's market downtown where the fishermen brought their daily catch and a plenteous bounty of the freshest fruits and vegetables greeted you with the smell of fresh flowers and salty, sea air.
Norway is one country we always felt safe in. I remember other friends from the U.S. telling us when our family first arrived that Norway was one country where you could go to the grocery, leave your purse in the shopping cart, walk out of the store and come back to find it still waiting there for you. We never had to lock our doors or worry about strangers. Everywhere you went people were friendly and cordial, and you always felt welcome. Our prayers go out to everyone who was affected by this tragedy – the injured, the lost and mourning. May you feel peace and comfort in your hearts during this trying and difficult time.
For our readers who have not yet viewed the video from the aftermath, please find the original from Vaseljenska TV posted below. We've also posted one from YouTube that has been slowed and zoomed so you can see what appears to be the latest UFO sighting in Oslo, Norway. Let us know what you think in the comments section below.
Video Courtesy of LUFOS on Youtube