Latest UFO Sighting during Sunday Night Football in New Orleans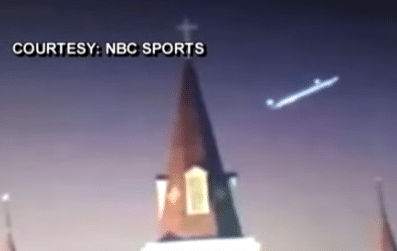 There's nothing like visiting the Big Easy for some good tasting food, smooth sounding jazz and rowdy New Orleans Saints Football. And, when it comes to strange sights and sounds, well, the French Quarter usually provides plenty of interesting attractions as well. But on October 23, 2011 numerous people watching Sunday Night Football witnessed something a little stranger than usual during the nationally televised game between the Saints and Indianapolis Colts.
UFO Sighting in New Orleans Louisiana During Saints Football
As NBC television cameras focused in on the historical St. Louis Cathedral, a fast swooping light moved across the screen behind the Cathedral's steeple. In the following video, you'll see the fast moving light as well as a slow downed version of this latest UFO sighting occurring in New Orleans.
Once the video has been slowed, the picture reveals what can only be described as a rod shaped UFO diving diagonally down and then swooping back up at the last second before disappearing. It was moving quite too fast to be considered any known aircraft.
Youtube UFO video from g2ke:
ABC news coverage of UFO video:
The following are a few still pictures pulled from the UFO sighting video to give you a closer look for yourself.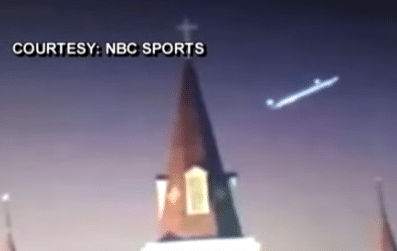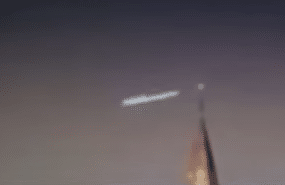 Send us your comments about this unexpected UFO video capture.
Was this latest UFO sighting the real thing or something much less mysterious?