Alien Abduction of Fran Drescher?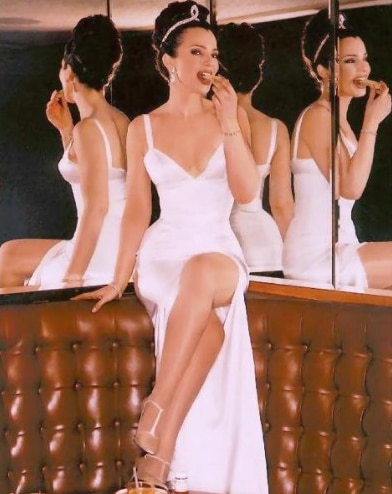 You may know her as "The Nanny," but in real life actress Fran Drescher shares a commonality with many truth seekers out there. She believes that she and her ex-husband were both subjects of alien abduction.
Recently, the Huffington Post interviewed Drescher about her alien encounter, and without a doubt, she believes it really happened.
As a teenager she remembers riding in the car with her father and being abducted by aliens. When she met her husband, Peter Marc Jacobson, many years later, he also had experienced something similar while in junior high. Her belief is that the two were destined to meet due to some alien influence or plan as evidenced by both of them having identical scars in the same exact places on their bodies. Drescher's response to her ex-husband's explanation is that with alien technological advances, they quite possibly could have implanted them with chips programmed to create this sort of doubt and/or denial of the encounter.
Her ex does not believe her alien abduction story. In fact, he has very valid explanations for where the scars came from without attributing them to an extraterrestrial encounter. Read more of the Fran Drescher interview and then let us know what you think.
Do you believe aliens possibly orchestrate experiences in our life or are all encounters merely random events? Please comment below.